Yokohama National University Launching Conference of UNESCO Chair on "Education in Biosphere Reserves for Sustainable Societies" will be held on Nov 21, 2022 (10:00-16:30) at Yokohama Jyoho-Bunka (Information-Culture) Center 6F (Minatomirai Line: Nihon Odori Station, Exit #3).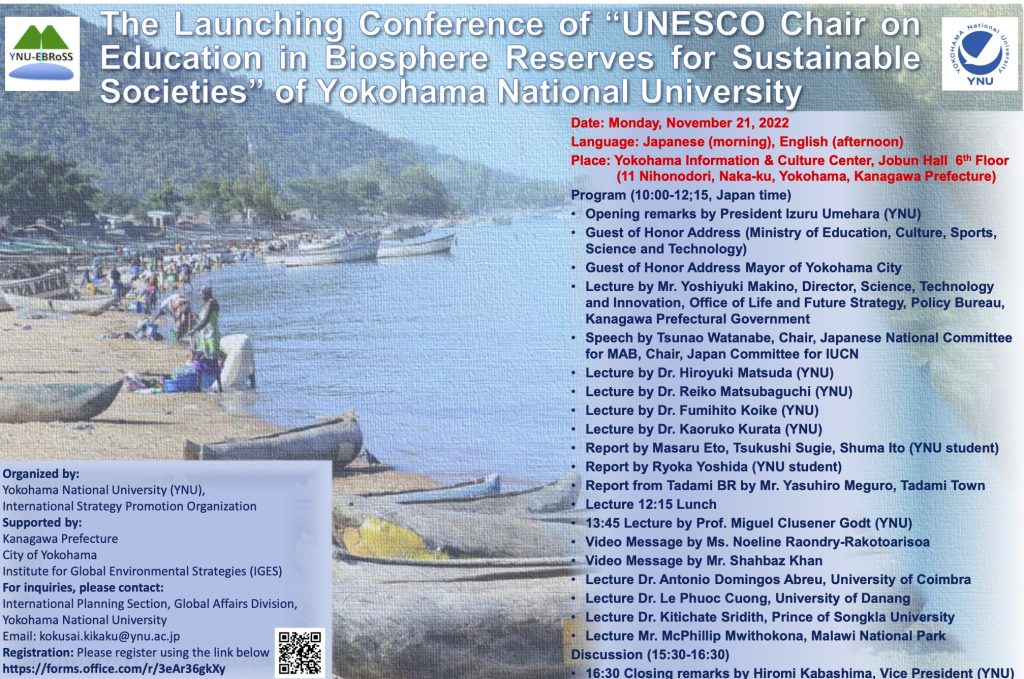 The theme of the conference is "New relationship between humans and the biosphere after the COVID-19 disaster". Environment, health and peace are all UNESCO's priority issues included in the Sustainable Development Goals (SDGs). The Yokohama National University UNESCO Chair, which will start this year, will work in collaboration with other UNESCO Chairs around the world, centering on the "Human and Biosphere" plan that considers the relationship between humans and nature. We would like to introduce a video lecture on the MAB plan and SDGs that started this year to the participants, and we would like to think about these issues together with UNESCO Headquarters, partner universities, relevant local governments, students and citizens.
We look forward to your participation in the conference. Thank you.